Save Massively. Compromise Nothing.
You have successfully bought a home and gone through the growing pains and learning curve associated with all the unforeseen costs, and now you are in a position to sell your home — welcome to a whole new set of things you will need to research, examine, and consider.
At Orca Homes, we serve the Palm Beach County area and assist clients in selling their home quickly and with the best offer possible. Follow along in today's post as we examine what flat rate real estate is and how it benefits sellers.
Traditional Real Estate Vs. Flat Fee Listings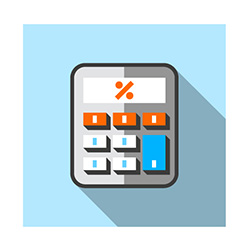 When you work with a real estate agent in the traditional home selling sense, the industry considers this a comprehensive and full-service feature.
Listing your home with a real estate broker involves them listing your home in various services in your region. With this, they will market your home through traditional methods such as a "for sale" sign out front chock full of flyers and hold open houses for prospective home buyers.
In this traditional real estate practice, the real estate agents are employed by a real estate broker that pays a commission. It is not uncommon for new agents to receive only 30 to 40 percent of a commission and from this, other deductions may be made from advertising, signs, or offices expenses, while top real estate agents may earn 100 percent of commissions and only pay the broker a desk fee.  
Then you have listing agent fees, with the most common listing agreement being between the seller agent and the buyer's agent. This agreement gives the agent's broker exclusive rights to market the home. Because the agent is bringing potential home buyers, the selling agent pays a commission to the broker for their assistance. The percentage is a piece of the purchase price, and is divided amongst the listing broker and the broker of the buyer.
Is this sounding a little convoluted yet?
Why not opt for a streamlined and transparent process that not only saves you time but money as well?
In flat fee real estate, the real estate agent charges one, flat fee for all of their services. Some flat fee real estate services include listing your property on multiple sites, leaving you to take calls from prospective buyers and show the property. These services all vary a little, but if you are looking for more of an all-inclusive flat fee service the fee will be higher — every company will be different and it is a great alternative to traditional real estate for these reasons:
Flat rate real estate agents want to find a buyer promptly – Because these agents are on a flat rate, they are more inclined to sell your home more quickly at a fair, competitive price.
You have a better idea of the budget – With a flat fee real estate agent you know exactly what to expect, so you can budget accordingly. When a traditional real estate agent is working on a flexible commission, they may sell your home for less than anticipated while still taking a steep real estate commission.   
Flat fee real estate has revolutionized the way we sell homes while saving homeowners money. This is not it for our discussion in flat fee real estate, stay tuned for part two!
For more information on how our services, reach out to us today!