In part one of this series, we began our exploration of flat fee real estate and how it differs from traditional real estate sales. In today's post we will continue the conversation and look into one more reason why flat fee real estate is better for the seller and examine the Orca Homes difference.
At Orca Homes, selling your home should be a positive experience! Not only do we want to save you money, we want to be the flat fee real estate agents in Palm Beach County that you gush about to your friends! Join us in the conclusion of flat fee real estate.
One More Reason Why Flat Fee Real Estate is a Better Option
Flat fee real estate is better for the client – Because traditional real estate agents work for a percentage, they receive better profits from selling a more expensive home, and this just doesn't make sense. Why should a real estate agent make more money on a higher priced home when they likely put in the same effort? Was it because they spent more money on marketing on the more expensive home? All home sellers should receive the same service, regardless of their home price.
At Orca Homes, every seller pays one flat fee so the service is the same across the board!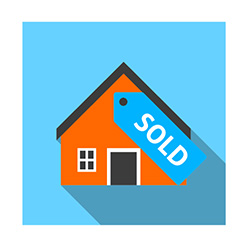 The Orca Homes Difference
For many, the traditional real estate experience of selling your home for three percent rate doesn't make sense anymore, which is why a flat listing fee is becoming a standard in the real estate industry. At Orca Homes, on average, we are saving sellers at least $10,000 dollars. Our perfect mix of skilled real estate leaders and flat fee real estate options make Orca Homes the unconventional real estate option for you!
How do you get started selling your Palm Beach County home?
At Orca Homes, our process is clear and streamlined to make the biggest impact in the real estate space.
Start Your Orca Homes Listing
You will be asked to provide us with information about your home and asked to sign our listing agreement at this time.
Schedule a Photoshoot
Within two days, our photographer will contact you to schedule a home photo shoot. Once the images are available you can select the photos for your real estate marketing ads.
Receive Pricing Guidance
Orca Homes will provide you with a value report and at this time you can pick your listing price.
Marketing Ads and Materials
Within one to two days upon signing our listing agreement, you'll receive a yard sign — once it is up will take your listing live!
Book Showings
With a well-priced listing, you will begin to get inquiries for your home — let the showings begin!
Negotiations and Closings
Once you have an offer that you are willing to accept, our legal staff will help you with the contracts and will coordinate with all other parties involved for an effortless closing!
Flat Fee Real Estate
You have closed on your home, so now you need to decide what to do with the money you have saved!
If you are selling your home and are looking for an alternative to traditional real estate, flat fee real estate is an excellent option that saves you money.
Work with Orca Homes today for all of your home buying and selling needs!